Faking health is a common coping mechanism for someone with chronic illness.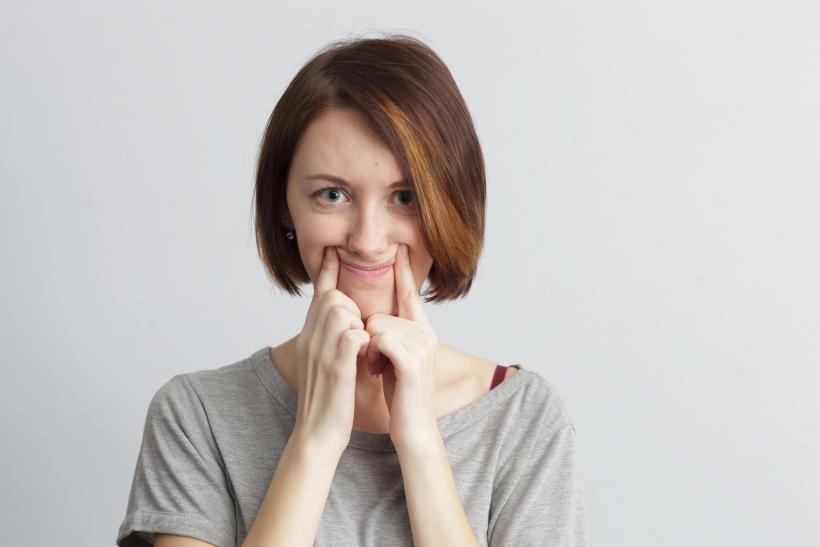 By MEG HARTLEY
Ravishly, 11.6.19
Those of us suffering from chronic, invisible illnesses are often told, "but you don't look sick."
This sentence could be interpreted as a compliment, but the tone in which it's delivered is rarely complimentary. It usually sounds more like an accusation, like we're faking it or being wimpy. And I get it — we already look pretty normal (though likely unshowered and a bit dazed). Smiling, chatting about anything but our bodily agony — it's confusing for people on the outside.
Faking health is a common coping mechanism for someone with chronic illness.
I'd like to shed some light on the motivation for this very misunderstood behavior.
1. We Can't Talk About Our Illnesses All Damn Day.
If I answered "how are you?" with a list of all of the types of physical pain I'm in and other symptoms, I'd never get anything done. Being ill takes up enough of my life — hearing about your hot date or blabbing about finally getting into Six Feet Under is just more fun. Plus, distraction is good. Talking about illness can make someone more aware of their symptoms.
2. To Trick People Into Thinking We're Competent.
Many of us start doing the whole "healthy person" bit to keep jobs and meet other responsibilities, especially social ones. If we reveal the gravity of what's going on healthwise, it's likely to result in others thinking that we can't handle whatever is on our plate.
3. People Tend To See Us During "Good Hours."
The pieces of time in a spoonie's life where they're rested enough to see other humans is truly time to be treasured. Those golden moments are precious and ought to be savored, which is likely to result in a smile, an expression can be misinterpreted as "nothing's wrong."
4. To Cheer Ourselves Up.
Like many, but certainly not all spoonies, I'm a smiler. I've always been a smiler, even when it hurts so badly I want to cry. Like many dealing with chronic illness, I consciously work on and for my happiness — and the result is often a smile. You just can't let pain steal your happiness.
On really crummy days, my smile is 100% faux. I fake it because the world smiles (or scowls) back. And having people return miserable glances is unpleasant. The life of a spoonie can be very isolating, and a day with a few pleasant human interactions can help get one through a long and lonely night of painsomnia — trying to sleep through the pain and failing miserably.
So when you encounter someone with chronic illness and they "don't look sick," please just be happy for them! Take advantage of seeing this warrior while they are feeling themselves and not lost in a world of medical chicanery. Remember that seeing a positive expression on a spoonie means that they are strong and trying to get as much out of their day as they possibly can — despite fighting a battle a healthy person can't even imagine.